Features:
1. Optimal working speed for welding: 100 times/min.
2. Highly integrated welding module: The single circuit structure of brass precision casting makes the electric power with higher utilization, and with anti-wear function of the electrode, which makes the welding effect more stable.
3. The upper and lower electrodes of the machine are adjusted once and the welding pressure is adjusted uniformly, which makes the specification more convenient and quicker.
4. The cross wire is of big hopper, which can be moved independently and convenient to deal with the failure of the welding electrodes during work.
5. The line wire align system saves labor and efficiency, which speed is 2-3pcs/second, it avoid the instability of production caused by labor feeding. Samller wires with large span alignment is stable. Ordinary of 3mm cold drawing and wire falling length up to 3.1m.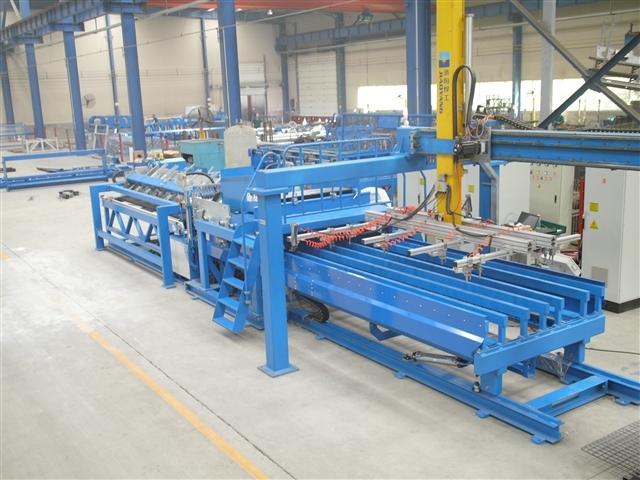 6. CNC round-trip mesh pulling device: equipped with high-precision pulling mesh trolley, low noise and fast speed, making the work more efficiently and reduce labor costs.
7. Mechanical wire holder, the welding mesh is automatically stacked, saving labor.
8. Cross wire direction bending,reverse wire welding module.
9. The connection of water and air system are all fast joints, which are plugged and unsealed. The pipeline is not afraid of slag burns, and the water flow detection is abnormally alarmed automatically.